Is Amazon Looking to Take Over the Logistics Industry?
July 26, 2016

Time For Your Email Ads to Go Mobile
July 26, 2016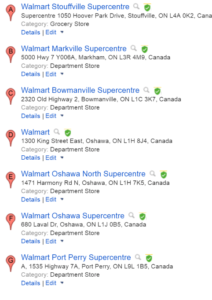 Google My Business spam can be detrimental to businesses, especially if the search takes away from actual businesses that exist in your area. This is a problem Google My Business has had for some time and does not seem to be fixing it. Issues like hidden addresses, reported issues going unfixed and locations that don't exist all lead to frustration for the moving company owner.
Read up on the major problems and decide if your marketing agency is doing what it can to prevent this for you. Learn more here at SearchEngineLand.com –  http://searchengineland.com/got-spam-google-my-business-doesnt-care-249072