Facebook groups for movers
August 25, 2018

Relocation Loans for your moving customers
September 28, 2018
EZ Movers in Skokie, IL offers a really nice infographic on packing hacks for your next move.  Not only does the graphic look really professional, the tips are all unique (not re-hashed tips we've seen over and over) and really helpful. Click through below to see the full image: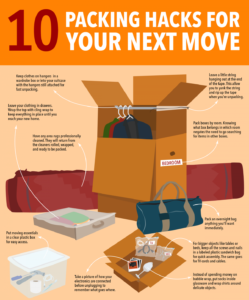 And as I look through their website this morning, I have to see I'm impressed. While the pink color throughout the navigation and accent elements may be a bit much, the functionality and website user design is all is leading edge. Some elements I see include:
Big fat offer front and center – typically you don't see that on a mover website
Texting capabilities to the mover (many people want this today but don't get it from their mover)
offer pop-up when it looks like I'm going to leave (exit intent technology)
Social Proof pop-up, showing others who just booked with EZ Movers
A claim of 1,000 5 star reviews! (But where can I read them?)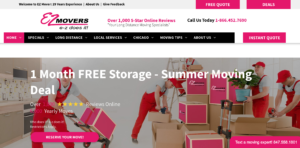 Take a look and let me know what you think.